Drifting away from the conventional scheme of making an all-female film, Veere Di Wedding is an 'unsanskaari' departure from your routine chick flicks. Packaged with a watertight friendship running hard and strong between the actresses in the film. Starring Kareena Kapoor Khan, Sonam Kapoor Ahuja, Swara Bhasker and Shikha Talsania, VDW is a bonanza bundled with romance, comedy and slice-of-life sequences.
Moreover, it a three-pointer celebration of the countless ways in which our best friends notch up our lives with their no-holds-barred and genuine love. The hardbound script barely leaves any scope for jealousy or insecurity and that is what worked the most in our view.
A woman can be a woman's best friend, pyjama is not just party theme but our dress code for a lifetime and men are not the cynosure of every female's universe. Not every girl is the same, just like every boy isn't a douchebag? Raise your hand if you find yourselves in agreement to all that stated above and scroll further (with the other hand of course) to know 9 things that happened in Veere Di Wedding which only a girl gang will understand:
1. At one point, we all have discussed s**, org***s and con***s with our girlfriends. Pull all stops away even when you grow up, let the knowledge flow in. Like Meera enlightens her girlfriends in this scene from VDW.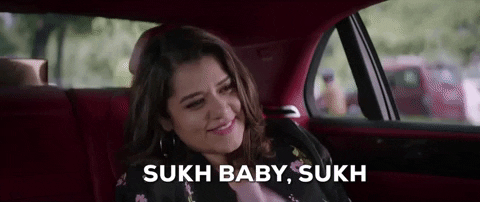 2. Admit it, we have all been in a discussion (drunk or sober who cares?) where we talked about John's John or the missing pleasure. 3. That scene where Sakshi Soni (Swara Bhasker) talks about how she resorted to masturbation because it was much better than having sex with her husband she wants to leave. 4. Women drink. Women smoke. Women swear. And it is all okay. Period.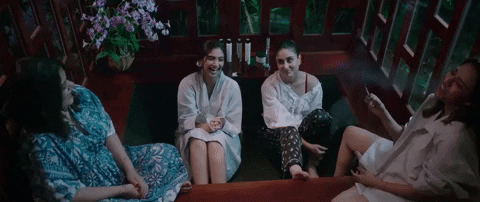 5. Meera gets wasted at her Veere Kalindi's sangeet – haven't we been there and done that? Oh, come on! 6. Avni had a casual, drunk sexual encounter. Her BFFs did not make a big deal out of it (because it is not), encouraged and also laughed at it. Be like her BFFs. 7. When Kalindi tells her friends to save her once she murders everyone – who else will you call to bury the bodies, after all? 8. Raise your hand if you too have drunk-danced at clubs in Thailand like Kalindi, Avni, Sakshi and Meera.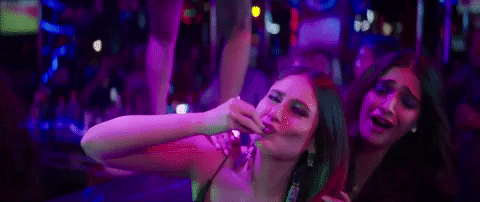 9. When Sakshi shut down the West-Delhi aunties with their own sword, but, Sannu ki? The joy of having your best friend by your side is what the movie gets essentially correct. Albeit there may have been certain flaws, but let's not forget, Veere Di Wedding has shattered the glass ceiling when it comes to a mainstream only heroine cast.
Don't forget to share this article with all your girlfriends. Also, let us know in the comments how many of these scenes you relate to.
Watch some of the iconic friendship Hindi Movies like Jo Jeeta Wohi Sikander and Maine Pyaar Kiya on ZEE5.